Sewer Pipe Lining in Woodbridge
SEWER PIPE

LINING WOODBRIDGE VA
Any homeowner who has had to suffer through sewer line problems can tell you what a hassle it can remain. Not only does sewer line maintenance involve ripping up the earth around your home, but it can also cost thousands of dollars for critical issues.
However, in many cases, the sewer pipe is in relatively good shape, and replacing it may not be the best course of action. Instead, you might wish to consider installing a pipeliner for minor sewer line issues.
Sewer lining is a technique where a company installs a flexible line that gets inserted into the existing pipe. Once it gets expanded, it performs how a brand-new one would in a fraction of the time.
When you are searching for quick and affordable sewer pipe lining, 1 Stop Mechanical has the experience you can trust. Call us today for your best pipelining options for your home.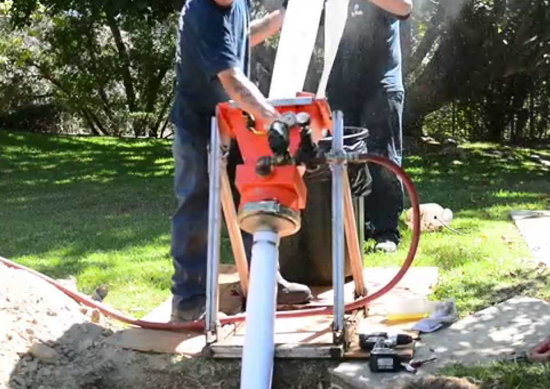 Many Woodbridge, VA residents may not know that pipelining is an option to hire. In fact, they attempt patch kits intended for other tube material types that make the problem worse.
However, pipelining is the way to go for small punctures and hairline cracks. Because the liquid flows through the inner shell, it renders the problem safe without the extra work.
The result is a quicker, less invasive installation versus tearing out floorboards and bringing in mechanical diggers for your yard. In a fraction of the time, your home is safe to use the drains once more.
Why should small issues always mean vast amounts of property damage? When you need to protect our home from invasive solution types, we provide the simple repair type for your home.
HOW DOES

THE PROCESS WORK?
Traditionally, any time that someone discovered a problem with their home piping, they would need someone to spend hours ripping out dirt, asphalt, plumbing lines, and sometimes even interior flooring. As you might imagine, that is not a convenient process for most homeowners.
However, if your repair issue qualifies for pipelining, all we need to do is find a way to access the site of the problem. In many cases that can happen through the nearest utility hole cover, although we may need to get creative depending on where the problem lies.
Although we may need to excavate some of the areas, we rarely need to dig up anything more than a few feet of dirt. More invasive services will require access anywhere on your property, and they will need to use a Bobcat to remove more dirt.
Not all repairs are candidates for pipelining, and we need to know if we can even apply it to your precise situation. Call us now so that we can inspect your issue and the best advice you on how to repair it.