HVAC Repairs for Homes and Business in Woodbridge, VA
Whether you need assistance staying cool during the hot, muggy summers or to for warmth during winter, you need to know that your heating and cooling systems are up to snuff. Unfortunately, most homeowners don't pay any mind to their heating and air conditioning unless they notice that it isn't running.
Hiring a dedicated air conditioning repair is a costly endeavor, and there's no way of knowing whether or not they can solve your problems. How can you know for sure that you aren't spending too much for heat pump repairs?
In addition to the best plumbing and electrical repairs, 1 Stop Mechanical is here for your HVAC repair services as well. When you hire us, we guarantee more affordable pricing on a broader range of repair options, keeping your home comfortable all year for less.
Call today for your scheduled maintenance and service call needs. Our team is available 24-hours each day, protecting you from extreme temperatures and uncomfortable homes.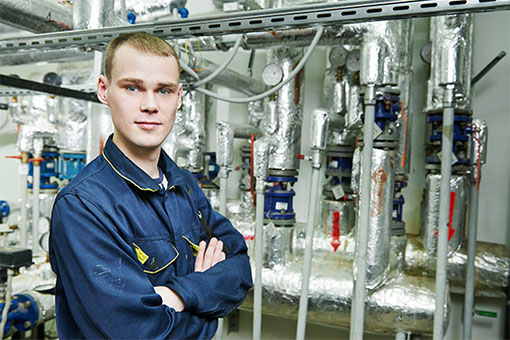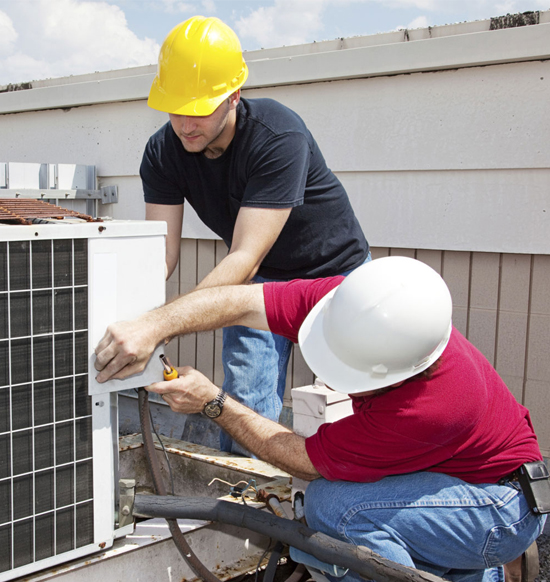 After leaving your desk following a long, challenging work day, the last thing you want to deal with is an air conditioner that isn't blowing cold air. And if it's after 5 pm, you likely won't find a technician available until the following day.
Imagine scrambling through your unit to figure out why it stopped functioning. If you can't tell what's wrong, it's time to get in touch with us. At 1 Stop Mechanical, we're open 24/7. We provide heating and AC repair services in Woodbridge, Virginia at any time of day.
Before you spend all night sweating through your sheets, let our experienced contractors get you comfortable once more. When you call us, we are available for all your repairs and service needs any time of day.
Call now and schedule us for your best HVAC service options. Whatever you need to keep your home cozy, we provide it all:
New Compressor Installations

Annual Maintenance Calls

Troubleshooting & Diagnostics

HVAC Component Replacements

Coolant Line Replacements

Refrigeration Level Service

Fan Motors

New Vent Installations

And more.
Whether you need to know how many more years you have left before you'll need to replace your compressor, or you simply need to avoid paying too much for maintenance, our team is here for you. Call today and experience the best in HVAC repair services.
Is there anything more frustrating than opening the doors to your office and realizing that it's full of hot, humid air? Complaints will rise from employees due to the uncomfortable atmosphere in the office. 
When staying at work becomes unbearable, you have no choice but to call for a repair technician.
Unfortunately, commercial HVAC companies are often booked weeks in advance. If that's not enough, you can guarantee that they will charge higher pricing because of the types of HVAC system your building uses.
Don't wait too long to have your HVAC system repaired. Feel free to contact us no matter what time it is. At 1 Stop Mechanical, our HVAC repair technicians are available 24/7 to service Woodbridge businesses.
When you call us for your commercial cooling and heating needs, we do our best to save you more at every step of your repair. Our goal is to keep your business up and running without the costly invoices.
Let us keep your company more comfortable for your employees and customers. When you need refreshing air today, we are the reliable choice each time.