Electrical Services for Homes & Businesses in Woodbridge
RESIDENTIAL ELECTRICIAN IN

WOODBRIDGE, VIRGINIA
When it comes to electrical components, it's easy to forget how complicated they might be to repair. After all, with just the flip of a switch, your room gets brightly lit.
Unfortunately, behind the scenes, your home's power sources are dangerous to touch and challenging to locate. When you see something out of the ordinary, your best bet is to hire a local technician for home electrical repair in Woodbridge.
What can you do when a licensed electrician charges a fortune to service your home? Before you accidentally injure yourself attempting it yourself, we provide a better solution.
1 Stop Mechanical is your licensed electrician team, providing you with the same level of dedicated service we offer for plumbing solution needs. When you need expert repairs and lower costs, we are the best choice for you each time.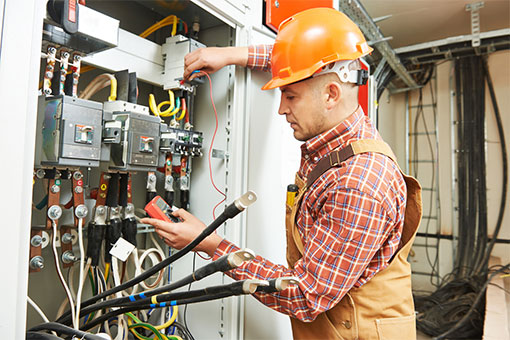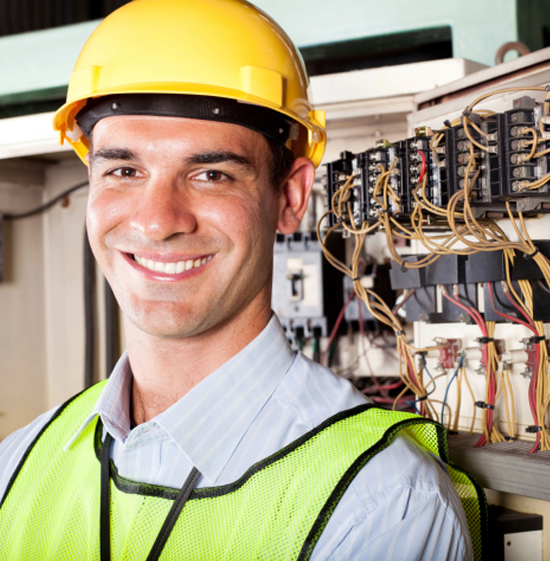 Rather than calling an expensive residential electrician, our team saves more Woodbridge residents on quality repair services. Whether you have annoying flickering lights or loud humming from behind walls, we can solve all of your issues fast.
We help more area homeowners find the repairs that they need at pricing they can afford. Whether you need to extend a lighting fixture's service life or want an annual home checkup, we can provide it all.
Stop spending a fortune on simple electrical repair services. When others charge a premium for straightforward solutions, we offer the best in local:
Electrical Panel Repairs

Home Wiring Service

New Fixture Installations

Lighting Repair Needs

Wall Receptacle Services

Security System Installations

Light Switch Repairs

Upgraded Wiring

Home Renovation Electrical Work

And more.
No matter what is causing your home trouble, we remain available 24-hours each day. Call now for your best repairs and save.
WOODBRIDGE

COMMERCIAL TECHNICIAN
Commercial electrical services are also typically an expensive call to place. Not only are you often limited to the highest ranks of certified electricians, but you are even paying for their liability protection and employees.
What can you do when your business' maintenance budget is running thin? When you choose us, we can save you more on a variety of different electrical repairs.
Whether you can't seem to keep the lights on or you've noticed something odd with computer and TV screens, you can call us with confidence every day. We have more affordable solutions for any situation such as:
Missing Breakers & Fuses

New Electrical Panel Installations

Commercial Lighting Fixtures

Security Systems & Lighting

New Construction Wiring

Electrical Wiring Repairs

Industrial Breaker Boxes

Phone Line Installations

And more.
Whatever your business needs to remain its best, we have the fast and affordable solution for you. Call now and experience the best in commercial repair options.