WHAT IS CURED IN PLACE PIPE OR CIPP?
The CIPP process is a resin-saturated felt tube inverted or pulled into a damaged pipe. It is usually done from the access point i.e. manhole, clean out, or excavation. This trenchless process involves little to no digging, making for a potentially more cost-effective, less disruptive method than traditional "dig and replace" pipe repair methods.
LEARN HOW CURED IN PLACE PIPE (CIPP) CAN BE THE SOLUTION TO YOUR PROBLEMS:
TELEVISE THE PIPELINE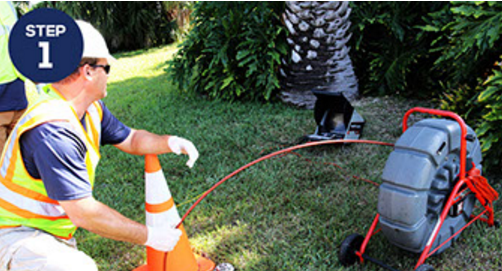 Inspect the pipeline with a camera to find problem.
CLEAN THE PIPELINE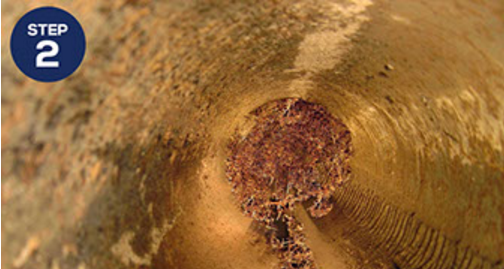 Pipeline must then be cleaned out to remove roots, dirt, debris and any potential objects that could disrupt lining.
TAKE MEASUREMENTS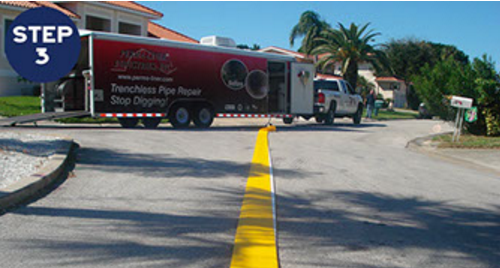 Measurements of the pipelines diameter, depth and length are taken. The liner and calibration tube is then cut on the job site according to acquired measurements.
MIX & MEASURE RESIN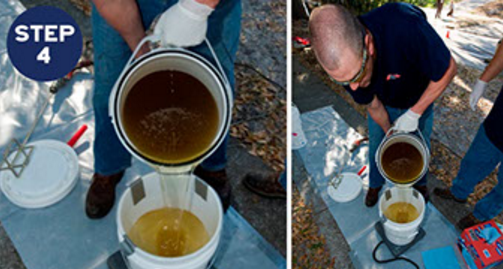 Measure and mix resin according to the acquired measurements.
POUR INTO LINER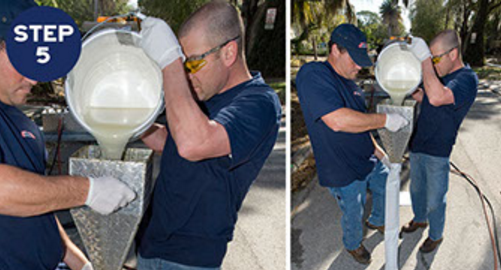 Resin is then poured into the liner and rolled or " wet out" many times to ensure complete impregnation of resin to liner.
LOAD INTO INVERTER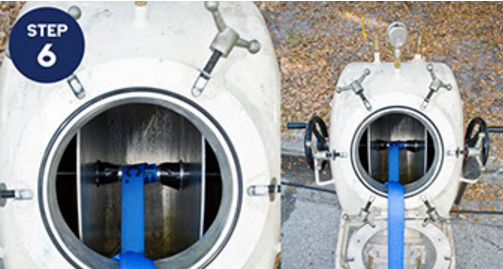 Load the impregnated liner and calibration tube into the inverter.
INSERT INTO EXISTING PIPELINE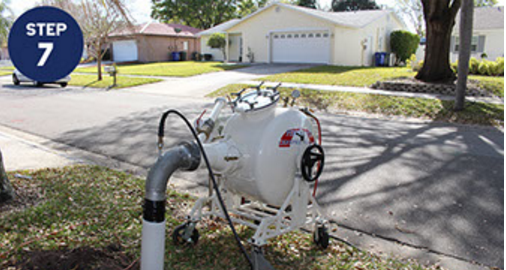 We insert the liner into the existing pipe using directional hoses and inversion heads. These ensure proper insertion.
INVERT WITH AIR PRESSURE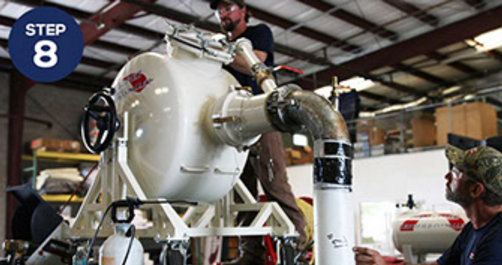 Air pressure then inverts inside out allowing resin to bond and seal with existing host pipe. The calibration tube acts as a balloon to keep the liner in place as it cures.
READY FOR SERVICE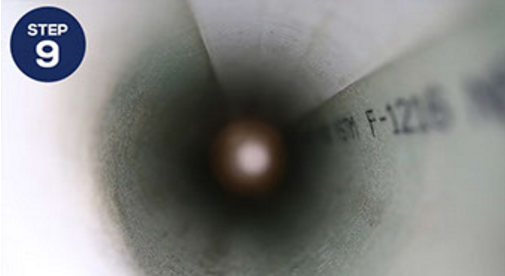 Once cured, we remove the calibration tube. The pipe is now ready for service.